#MensFolioMeets the Man Behind Local Hydroponics Farm "Artisan Green"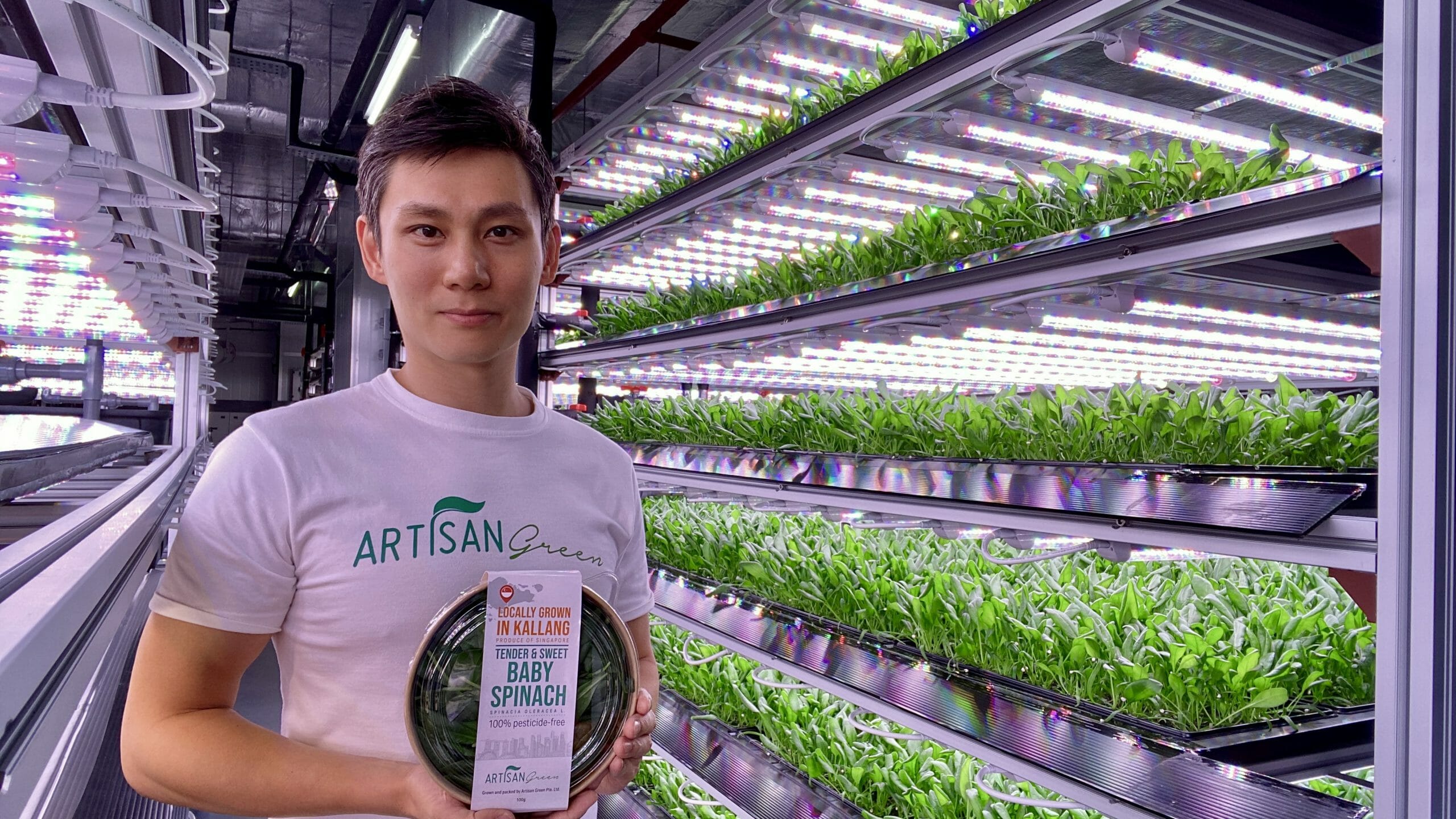 How many of you know exactly what the term hydroponics is besides that "alternative form of gardening" that cropped up in your school campuses? The rectangle raised blocks with vegetables that triggered your interest as you walked past it or the section of your campus that adults would scream at you to "stop loitering like the hooligan you are"?.
Well folks, hydroponics isn't that complicated because tldr; it's a technique for growing plants without soil, using only water, a nutrient solution and a medium to hold them.
It saves water by making sure the medium reuses it! It ensures that your greens receive the perfect amount of nutrients! It's sort of a form of gardening with plants that have near-Thanos like indestructibility!
But don't take it from us, take it from Ray Green, the founder of Artisan Green instead.
—
Why did you do a shift from the casino gaming industry to urban farming? Did you already have some kind of background in the latter?
I've studied in Australia since I was 12 and completed my university studies there right after National Service. Shortly after my studies, I moved to Macau for my work in the gaming industry and stayed there for five years.
By then, I had spent half my life overseas and I wanted to move back to Singapore to spend more time with my family. At that point, I knew that I wanted to go into a different industry and wanted to focus on green industries.
However, I had no background in science as I majored in Economics and Finance in university, so I assumed farming was something that was easily picked up. I had no prior background in growing before then, and relied heavily on courses, workshops and online videos that were available at that time.
—
How did you come across urban farming in the first place? What intrigued you about it?
I had been reading the news on a method of farming called aquaponics where the waste of fishes are used as nutrients to feed the plants. The closed loop system seemed like a very sustainable idea and I felt that it was something worth exploring as that form of farming has always been foreign in modern day Singapore.
As I researched further, I decided to pursue hydroponics as the method to base our system design on.
—

What was something incredibly compelling about it?
The idea of being able to grow and provide food for the people was something that I had never thought about. As I read up more and learnt about the agriculture industry, I felt as if I was able to contribute towards building a product that could eventually be part of the modern food system, and also solving certain issues such as produce quality, freshness and food miles.
—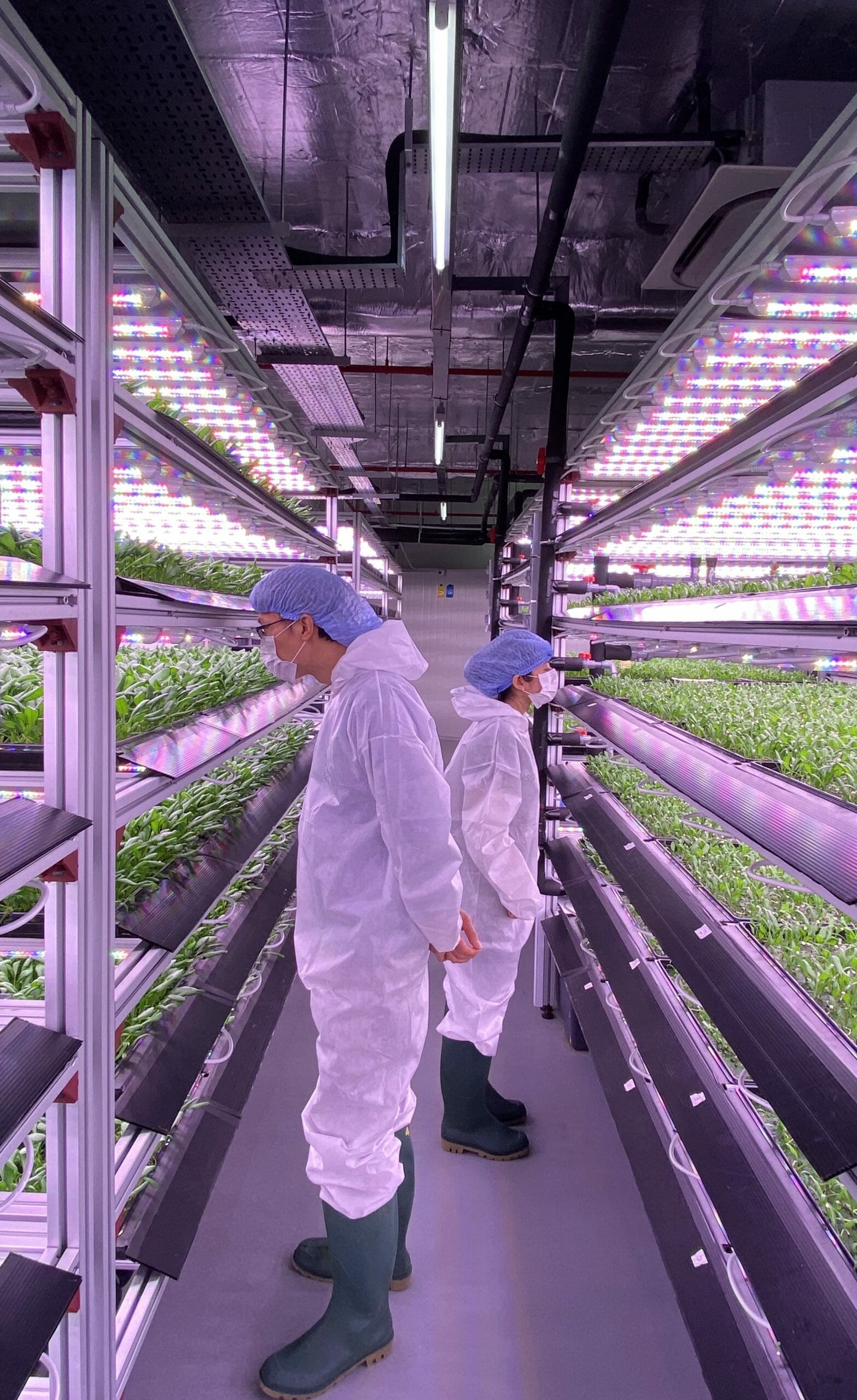 —
How long did it take you to learn the ins and outs of urban farming? Can people do it by themselves in, let's say, a small apartment?
I have been in this industry for only three years and I am still learning every day. I would say that it took me one year in reading up, prototyping systems, and actually growing vegetables myself just to learn the basics.
Once that foundational knowledge was built, it became easier to understand the more advanced aspects of the science behind farming.
My colleagues also help me immensely as they are the ones who teach the scientific aspects of growing to me.
With the basic knowledge of how hydroponics work, anyone would be able to grow their own produce in any given space. In this day and age where there is a vast amount of information online, tips and guides are readily available to help anyone who would like to learn how to grow their own food.
—
What do most people get wrong about hydroponic farming?
They have the misconception that hydroponic produce tastes bland and is less nutritious as compared to soil grown produce. However, the same applies to soil grown produce – if the soil is not fertile and is lacking in nutrients, the produce quality will be affected.
With hydroponics, if the nutrients are not customised for the plants and are lacking in certain macro or micro nutrients, the produce quality will be similarly affected.
Hydroponics allows nutrients to be delivered to the roots of the plants in a form where it can be absorbed directly, whereas soil grown plants will have to first break down complex compounds to their more available forms before absorption.
—
What is a vertical farm too anyways?
A vertical farm is a farming system where produce is grown in horizontally stacked layers or in some cases, in vertical planes. LED lights are often used either as the main light source or as supplementary lighting in a controlled environment.
—
Is there a particular reason why you chose to grow baby spinach?
Baby spinach is delicious! When you have tasted baby spinach freshly harvested right from our farm, you will be able taste the difference even in a blind test.
We chose it as it was one of the more commonly eaten salad greens which Singapore mostly imports from overseas.
—
Come to think of it, what's your favourite way to cook baby spinach?
My favourite way is to eat it raw! I just munch on it like a snack or drizzle a little olive oil on top as a dressing.
—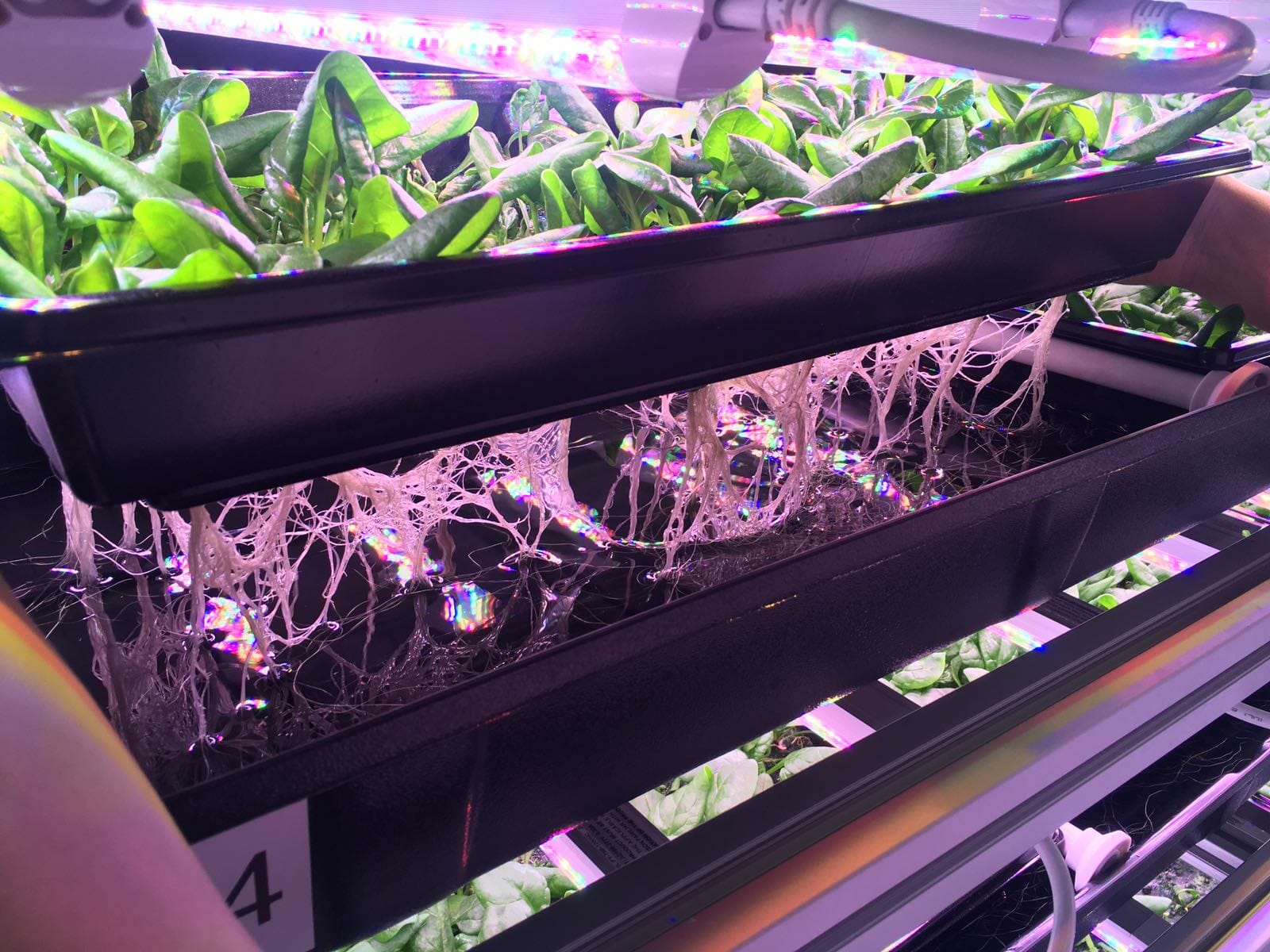 Are you thinking of growing anything else in the near future?
We are looking to build our second farm in the near future and are definitely looking to expand our line of products to other leafy greens and speciality crops.
You can expect an interesting range of products from us as we will look to grow more fresh produce for the local community.